Punch Hero mod 1.3.8 Unlimited Money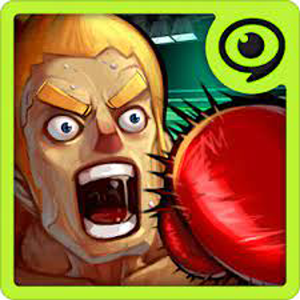 | | |
| --- | --- |
| App Name | Punch Hero |
| Genre | Sports |
| Developer | Gamevil |
| Size | 30MB |
| Latest Version | 1.3.8 |
| Mod info | Unlimited Money |
| Update | September 05, 2022 (2 months ago) |
Description of Punch Hero
As you can imply from the title, Punch Hero Mod Apk launched by Gamevil is a fighting game giving players a chance to get under the skin of a boxer to fight against formidable rivals. Inspired by Punch-Out, a classic boxing game series and the last arcade game series which Nintendo ever developed around the 80s, the game remains one of the funniest and engaging boxing games. It leaves no doubt that this game will relive everything that you may imagine of a boxing battle, such as powerful punches, screams, broken bones, and especially the hot atmosphere of thousands of spectators.
To set out your adventure, you need to enter your name and choose your favorite character with the style you want your character to become, for example, a pirate, a robot, or even a superhero. As an arcade game, Punch Hero allows players to use Gold to buy necessary items or renovate your character's appearance. To collect Gold, you need to compete with other rivals or buy gold with real money.
The most exciting thing about the Punch Hero mod apk is that the game allows you to purchase stuff you want without worrying about limited money. The unlimited money version will totally live up to your expectations.
Is It Easy to Play the Game?
Yes, playing Punch Hero is just a piece of the cake. Your mission is to control your character and defeat the other 18 boxers. Your opponent in each battle is not the same person. You will cope with a pirate, a robot or even a ghost, pumping the adrenaline throughout your body and making your experience more engaging. Your rival may change, but they all have a thing in common: the weakness. Find it out and knock them out!
So how to control your character and become an unbeatable boxer in the game? Take a quick look!
To make hook punch: swipe left
To undercut: swipe up
To punch your rival in the face: tabs
To stay in the defensive state: hold two fingers in the screen
To return to the battle when you are defeated and the referee is counting down: touch the screen repeatedly. When time is up, you lose the game.
As mentioned earlier, each opponent has a drawback that you need to find out and beat against them. However, it is important to note that some boxers come with a lot of strength and considerable HP. Therefore, upgrading your stats plays an important role in boosting your chance of winning against these formidable boxers. You can choose to enhance "Attack, Defense, HP" and so on to make your character undefeatable as much as possible.
Besides 18 challenges with 18 different opponents, the game offers a mode called Zombie mode, making the gameplay more immersing and challenging.
Run-of-the-Mill Graphics
Punch Hero's graphics do not make itself stand out from the crowd. Despite the 3D format, the graphics look quite old and ordinary. To make up for the lack of a state-of-the-art design, the game offers some interesting effects like bleeding faces and bruises.
If the game were available in the online version, players could compete with others instead of beating the insensitive computer.
Download Punch Hero Mod Apk for Android
Are you set to jump into Punch Hero with a view to defeating many marvelous opponents? If so, click to download and install the mod apk on your device now. The app is totally free, and you will not have to worry about pop-up ads or spam emails. Choose your character, punch, and enjoy the game!
User Reviews
Write a Review
We gather comments to provide users with the latest information.