Mobile Legends mod + apk 1.7.8.7721 no Mod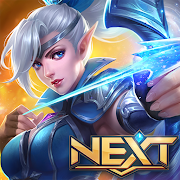 | | |
| --- | --- |
| App Name | Mobile Legends |
| Genre | Action |
| Developer | Moonton |
| Size | 154.2Mb |
| Latest Version | 1.7.8.7721 |
| Mod info | no Mod |
| Update | August 11, 2022 (3 months ago) |
Description of Mobile Legends
Mobile Legends: Bang Bang is a MOBA (multiplayer online battle arena) mobile game developed and released by Moonton in 2016. The game had become popular in Southeast Asia and was chosen as an esports competition in the 2019 SEA Games.
The Stereotypical Gameplay

Being a MOBA game means Mobile Legends apk is easy to understand and play. You can feel the similarities between this game and other MOBA such as League of Legends or Arena of Valor. So, does the game have anything unique from its distant cousins?
Classic 5v5 Match
In Mobile Legends Mod Apk, you and four other teammates will clash with the enemy team using different heroes and strategies. Your goal is to defend your base and destroy the opposing one. There are six main roles in the game, and you can pick your favorite one and build a strategy around your team. Six roles are:
Tank: The frontline of your team. Tanks are melee heroes that have great survivability, as well as extremely high defense and magic resistance
Fighter: Also the frontline of your team. Fighters are the ones that have balanced stats, with good attack, defense, and magic resistance
Assassin: Capable of deal burst damage to the enemy's backlines. Assassins have almost no defensive stats
Mage: Control the fight with their magic abilities. Can change the tide with a single ultimate skill
Marksman: The main damage dealer of your team. Markmans can deal continuous damage in the fight; therefore, they require players with good gaming skills and knowledge of the game
Support: The Support can provide various buffs for your team, including shield, heal, resurrection, as well as crowd-control/debuff (CC) the enemies
You are free to play your hero in any way you want, but do not let your decision affect your teammates. Mobile Legends Bang Bang is a 5v5 game, not a 1v5.
Easy Control

Mobile Legends: Bang Bang has an identical control scheme compared to Arena of Valor. The joystick is placed on the left side of the screen, whereas the abilities are placed on the right. You can aim the abilities manually using the touchscreen or use the auto-aiming feature. Once you get the hang of it, you can perform various combos and destroy your opponents in no time.
Many Game Modes to Try, but Nothing New
Mobile Legends: Bang Bang features various game modes such as Classic, Rank, vs. AI, Brawl, Custom, and Magic Chess. Rank, Classic, and AI use the same type of map, whereas the Brawl is similar to the League of Legends' ARAM mode. Even the latest addition, Magic Chess, is almost identical to the Teamfight Tactics mode in LoL. It's easy to understand since Moonton's CEO is a former senior employee of Tencent, Arena of Valor's creator and League of Legends' owner.
Graphics

Graphics are always one of the highlights of any MOBA game. In Mobile Legends: Bang Bang, backgrounds, characters, and environmental systems are shown clearly and in detail. However, some map elements like the fog of war and the jungle camps are not as clean as other recent mobile MOBAs, for instance the ML mod apk. The animations are also not that realistic, or should I say, "a bit outdated". Perhaps the best part about MLBB's graphics is the skill effects described in great detail and clarity, turning every combat into a flashy festival.
Download Mobile Legends APK for Android
The game itself is free, and it's an online MOBA game, so what does the MOD do? In a game of skill like MLBB, especially in the higher ranks, vision control is the deciding factor that could affect any battle outcome. That's why this modded version allows map hacking, which gives you complete information about where the enemy heroes are, what they are planning, which path you should go, etc. With this Mobile Legends MOD APK, becoming one of the elite players is not a dream anymore!
User Reviews
Write a Review
We gather comments to provide users with the latest information.